Play Win Gold: A first-person, party-based dungeon crawler
Play Win Gold Presents The Bard's Tale 4: Barrows Deep Review: I've sunk around 40 hours into The Bard's Tale 4: Barrows Deep up until now, and I'm not prepared to raise my 'Spared the World' mug right now. It's a huge amusement. Be that as it may, despite the fact that I presently can't seem to dispatch the most recent and most noteworthy risk to the city of Skara Brae—and the more prominent universe of Caith, in light of the fact that the experience goes a long ways past Skara Brae's dividers—I am upbeat. This is the cell slithering experience I've been sitting tight for.
The Bard's Tale 4 is a momentous modernization of a scandalously rebuffing old diversion and the cell crawler classification in general. The refresh is most clearly evident in the free-wandering development framework that gives me a chance to look and go where I need, without the regular limitations of network-based development. It's all smoke and mirrors—the levels are as straight and passageway based as they were in the first Bard's Tale diversions—yet the free development, outline, and longer observable pathways cooperate to splendidly cover the precise limitation and make it feel more like an open-world amusement.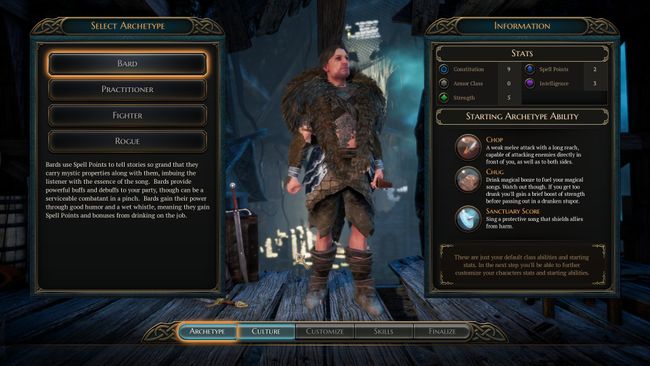 It took me for a spell to change in accordance with the peculiarities that this half breed framework here and there empowers. The instructional exercise level discusses adhering to the shadows to sneak past an adversary, for example, yet there's no genuine stealth highlight, and permeability is exclusively a matter of separation and situating on the undetectable network that maps are based upon. It's frequently conceivable to walk around to inside talking separation of an adversary without being seen.
Hopping, dodging, concealing, inclining, and other propelled developments that you'd anticipate from a first-individual RPG aren't conceivable either, in light of the fact that—and I feel like this truly merit accentuation—that is not what The Bard's Tale 4 is. It may be spruced up like Skyrim Lite, however, it's a Bard's Tale amusement totally.
Play Win Gold: Sparkling and old
The Bard's Tale will cheerfully toss foes in your way that you are woefully ill-equipped to deal with.As forward as The Bard's Tale 4 looks and sounds (the surrounding sound is awesome), some of the basic frameworks are unforgivingly out-dated. Characters can't be re-specced, so on the off chance that you settle on a terrible decision or choose you don't care for how your cutting edge tank is getting down to business, that is too awful. Inventories aren't available in a battle, so disregard requesting that everybody hold up while you open your pack and haul out a recuperating elixir. Discussing which, recuperating mixtures are into a great degree short supply, and you can disregard creating all you require in light of the fact that one of the herbs expected to make them is similarly as uncommon. Furthermore, The Bard's Tale will joyfully toss foes in your way that you are woefully ill-equipped to deal with.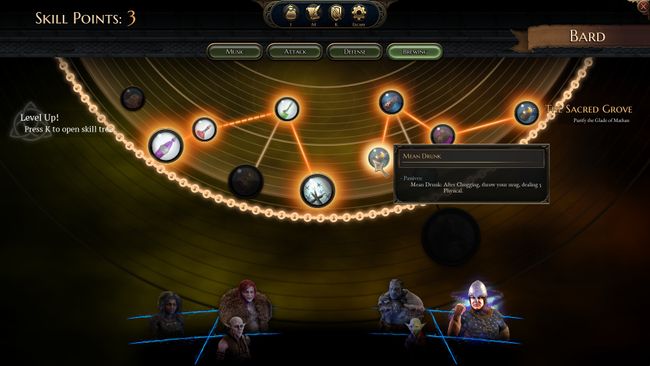 It was baffling now and again, until the point when I dealt with the possibility that the blame was totally dug for squandering assets and starting quarrel I couldn't win. The lack of mixtures is an issue, however, it's something I can work around, as opposed to an unjustifiable impediment—sort of a riddle in its very own right. At a certain point on my experiences, I was looked with foes who beat my rear end seriously. I could some of the time take them, however scarcely, and not without blowing through much more elixirs than I needed to. After a few reloads (and expanding disturbance), motivation struck: Go around them. It worked.
The leveling framework is additionally from a totally unique period. Characters capacities depend on "dominance" that can be acquired as levels are earned: One level, one point, one authority. Be that as it may, there are various levels of authorities, and opening progressive levels requires the endorsement of the Adventurer's Guild Review Board, which will just give it once you've sufficiently opened of them at your present level.
Hence, pursuing a particular capacity or setting aside indicates sink into more elevated amount authorities isn't constantly practical in light of the fact that higher levels won't open until you've sufficiently empowered of them at your present rank. It's a tremendously behind the times however I really like the manner in which it spares me from the "manufacture loss of motion" I endure when attempting to make sense of what to do with my characters. Rather than agonizing over setting aside aptitude focuses for the top of the line capacities, I can blow them on the mediocre stuff without dread that I'm "squandering" them.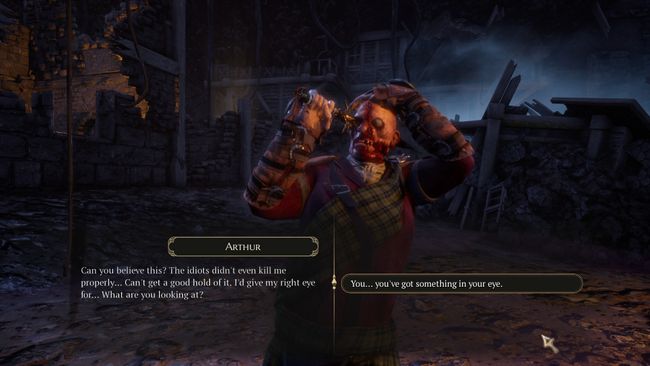 Different components don't feel 'old' to such an extent as simply unpleasant or incomplete. There's no stock auto sorting or stacking, paper doll screens aren't open when managing dealers so you can't see prepared weapons and reinforcement when you're looking for overhauls, and the guide needs detail—it doesn't demonstrate where the savegame markers are, for example—and more regrettable, it doesn't bolster manual documentation. Little banners designate "purposes of intrigue," yet give no sign with respect to what's really fascinating about them. Perhaps it's a pleasant view, or possibly there's a bolted entryway or discretionary mission, yet there's no real way to leave an update on the guide with the goal that you'll know to focus whenever you're going through the area.
A portion of these issues have been tended to in an as of late discharged fix: Hard drive execution still isn't incredible however it's superior to anything it was, there's a FOV slider, and slamming has clearly been lessened, despite the fact that I didn't have any accident issues so I can't remark on that. InXile says future patches will keep on enhancing execution and ongoing interaction, including the guide, which will be tidied up for "lucidness" lastly get spare totem markers.
The spare framework bears a particular say as well. Troubadour's Tale 4 utilizes a manual checkpoint spare arrangement of "fortunes stones," some of which can be relinquished—without a spare—in return for a piece of experience focuses. I extremely like (and despise) picking between the security of a spare amidst an intense cell and the tempting guarantee of free and simple XP. In any case, an unintended symptom is that I regularly take the XP, backtrack through a level to the latest standard Luck Stone to spare and revive my gathering, and afterward climb the distance back to the bleeding edge.
As it were, that is authentically old-school as well, sort of like the mushy slide-and-swing move regularly utilized continuously framework based cell crawlers: These amusements are hard, and we do what we should to win. Yet, it's a smart thought that doesn't exactly fall off in execution. On occasion, I struggle with the decision among wellbeing and XP, yet as a rule, I simply wind up completing much all the more strolling. The potential for disappointment is additionally high: There are a lot of spare focuses, however on the off chance that you neglect to utilize them and after that wipe, it's extreme noogies for you. There are no autosaves or second chances on the off chance that you pooch a battle. I'm slanted to see that as something to be thankful for, yet not every person shares that edified viewpoint.
Consider These Articles By Play Win Gold: 
Play Win Gold: Skara Brae is back
Battle and investigation are the places The Bard's Tale 4 truly sparkles. Turn-constructed fights occur in light of a 4×4 framework with a common pool of "chance focuses" figuring out what your gathering, and the foe, can and can't do. Activity is resolved physically—charge an adversary and you get the first strike, yet it goes to them in case you're spotted first—and appropriate situating of your characters is imperative, particularly as the diversion wears on. 'Contenders in advance, mages in the back' is immortal exhortation, however, some class-particular moves that deliver additional harm likewise have constrained reach or closeness rewards. Your enchantment client's fire assault triples harm in the event that you shoot your adversary right in the face, for instance, so it may be worth moving her to the front rank to score that overwhelming punch. In any case, it'll cost a point to move her up there, and another to pull her back to relative wellbeing.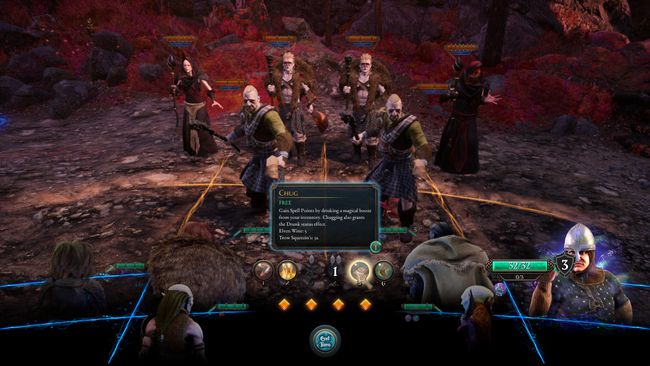 Strategic development isn't the flashiest of Bard Tale 4's redesigns, yet it is a standout amongst the most imperative since it can compel some extremely intense choices. As it's a turn-based diversion I can take as long as I can imagine contemplating my alternatives (in spite of the fact that the adversary side will begin to razz me on the off chance that I dick around for a really long time) in any case there is no reward without hazard: I may have the capacity to spare my seriously harmed warrior by pulling him back to the back rank, yet on the off chance that he remains in advance and eats one more hit, my enchantment client could have a superior shot of getting off his staggering Warstrike spell. It tends to be nerve-wracking, in light of the fact that there's no certification that an adversary will respond to your moves in the manner in which you need him to, yet a challenging, high-hazard move that hauls out a very late triumph feels truly incredible.
In the event that I drink excessively, I get one turn of irate super-quality—and afterward, I fall over, vulnerable.
Viable utilization of buffs is additionally critical. My own symbol in The Bard's Tale 4 is, suitably, a poet, and when individuals begin battling, I begin drinking. The drunker I get, the more powerful my tunes, and the buffs they present, move toward becoming. In any case, on the off chance that I drink excessively (which by and large isn't an issue, however, hello, everyone has awful days), I get one turn of furious super-quality—and after that, I fall over, vulnerable.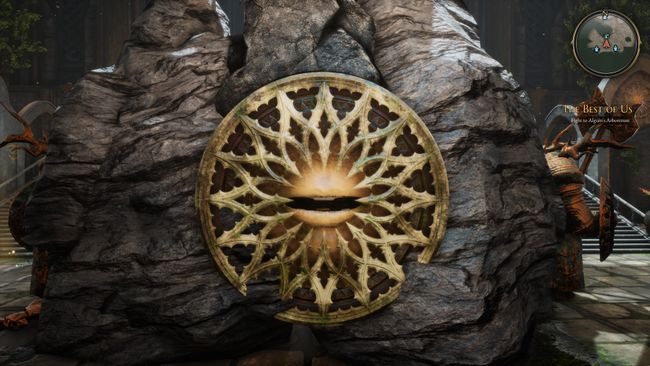 Also, in light of the fact that assault harm is a settled esteem instead of RNG-based, wins or misfortunes never feel shabby. I know precisely what will happen when my rebel handles a Shiv assault (accepting I'm focusing), thus I can design around it. I can't accuse a shitty move of the shakers for losing a nearby battle, yet I feel responsible for what I'm doing on the grounds that results, great or awful, are reliant exclusively on my arranging and execution. While there's some happiness to rolling the shakers in, say, XCOM, amusements like The Bard's Tale 4 and Into the Breach, which broadcast more results, bring a chess-like power where each forfeit and assault must be planed turns ahead.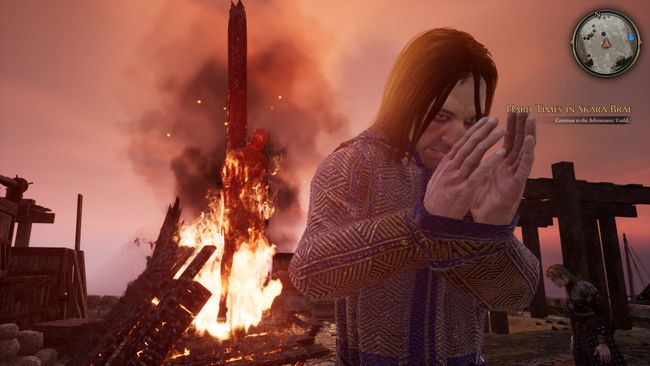 Play Win Gold: Drunkeneering
My versifier's booziness is significant of a delicate nonsensicalness that goes through Bard's Tale 4. One of my dominance is Mean Drunk, which I picked exclusively for how silly it is: After I chug a beverage, I toss my enchantment mug at the foe for 5 physical harm. There's a silly good cheer to it that Serious Adventurers probably won't burrow, yet I extremely like it. It's charming without being tyrannical and makes for a lovely break from the typical troubling business of dungeoneering. For NPCs tras
Consider These Articles By Cracker Images